UST arrival 30 mins before reservation time!




If not, you would be refused to participate and it is no able to refund.



- Operation Information -

・Open hour : (Sep to Jun) Mon to Fri 09:00 ~ 17:00
(Jul to Aug) Mon to Fri 09:00 ~ 18:30
- Address in Korean : 가평군 가평읍 경반안로 417-11
- Address in Chinese : 京畿道 加平郡 景盤裏山151-4
- Address in English : 417-11, Gyeongbanan-ro, Gapyeong-eup, Gapyeong-gun, Gyeonggi-do

※Avalible reservation time : 09:00、10:00、11:00、12:00、13:00、14:00、15:00
※Please remark your reservation time and please arrive 30 minutes eariler.


- Highlights -
The hottest Zip-line facility in Korea! 8 routes and 2.4km in total.
30mins trial single route is available for beginners. Ofcourse, don't miss the 2.4km Full Course
Zip-line if you are brave enough!

Gapyeong Zip-line is locatied around the well known Nami Island,
a quiet stopover in Nami Island with your friends and family could be your best next choice
at Gapyeong district.

Kick off your Korea adventure right here at Gapyeong Zip-line!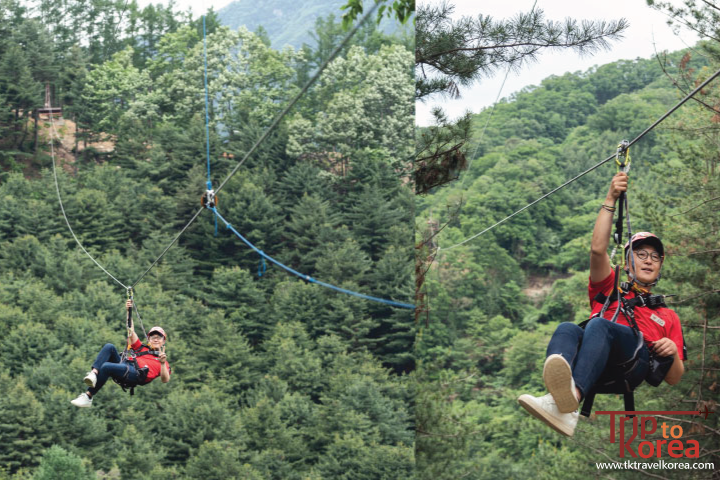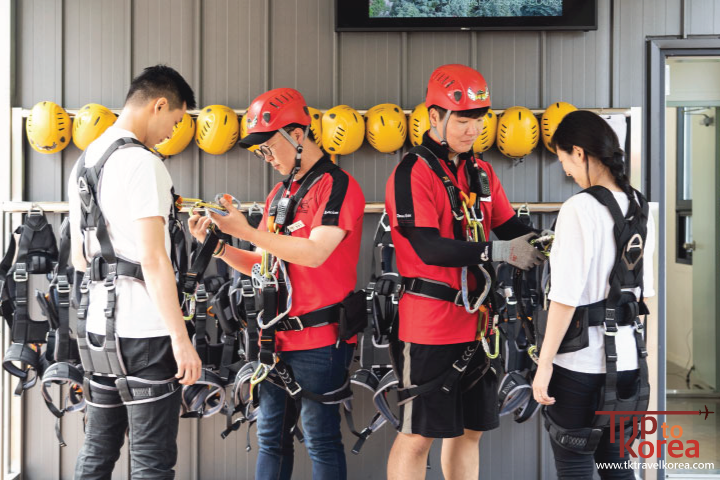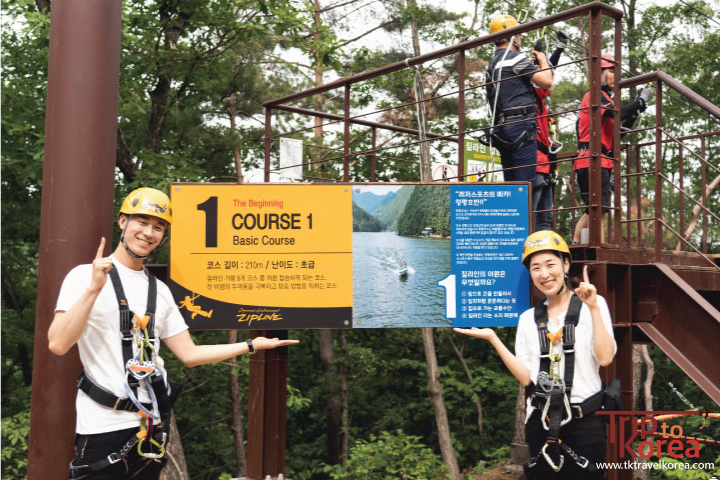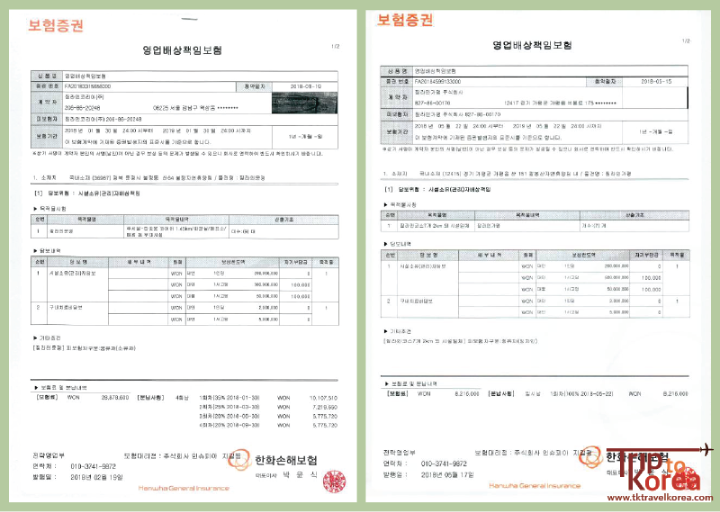 - Package details -



(1) Grand Cross 1 + 2 Beginners' Choice (Time required: 30~40mins)

(2) Full Course 2.4KM Adventure Pass (Time required: 3 hours)




- How to go -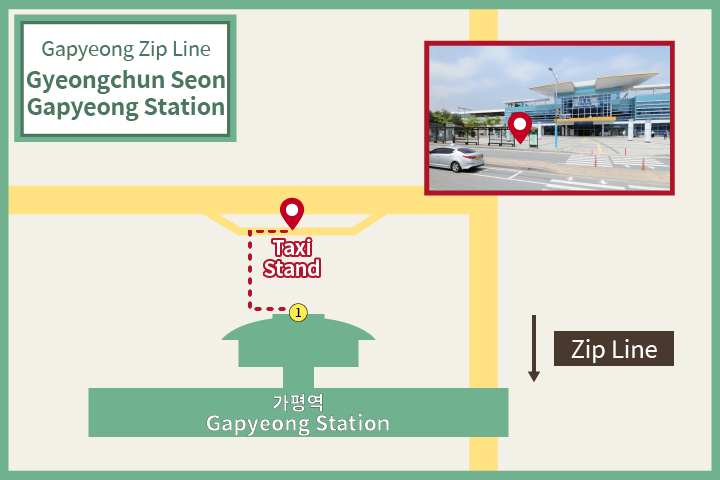 ・By Subway
(1) Get off at Gapyeong Station, get out from station and take the taxi (about 10 minutes)