- Operation Information -



・Open hour : Monday to Sunday:10:00 -19:00
・Closed at:Open all year round
- Address in Korean: 경기도 고양시 일산서구 한류월드로 300 (대화동)
- Address in Chinese : 京畿道高陽市一山西區韓流世界路300 (大化洞)
- Address in English : 300, Hallyu world-ro, Ilsanseo-gu, Goyang-si, Gyeonggi-do

- Highlights -
As one of the most visited amusement parks in town, it is no surprised that popular South Korean
variety show, "Running Man" was filmed at Onemount Water Park. From thrill waterslides to dry
docks and spas, it offers a variety of facilities for everyone.

Each customer will get a locker for shoes and bags. Towels and hair dryers are also provided for
cleaning up after a splendid day in the water or under the sun.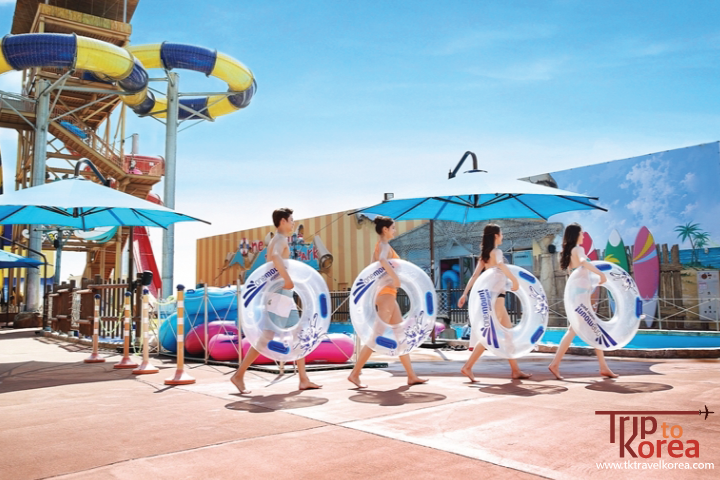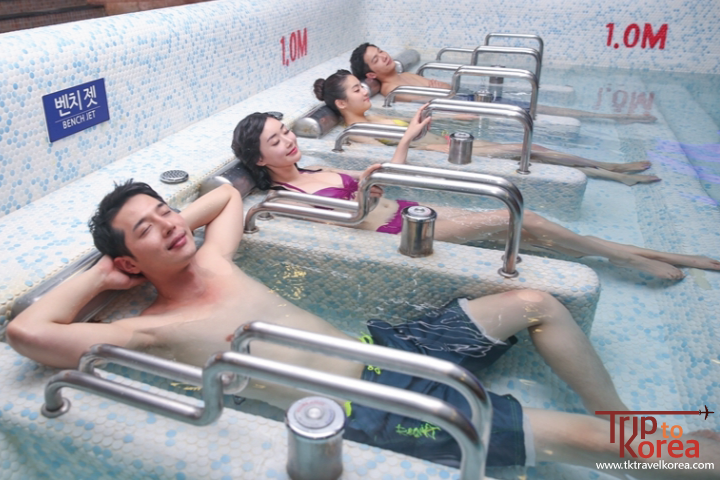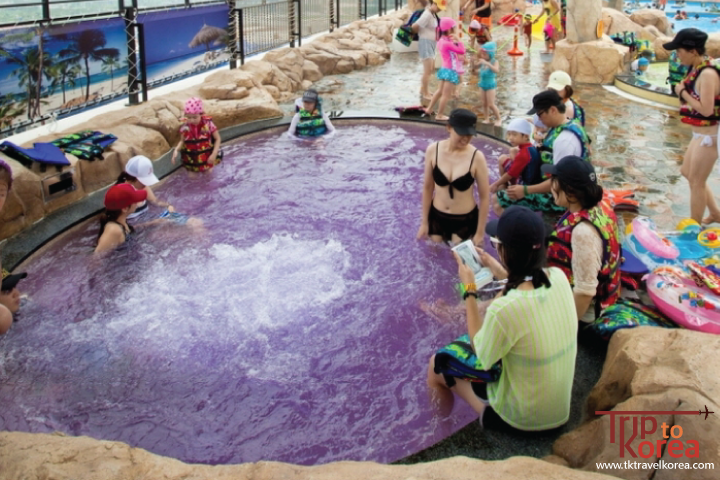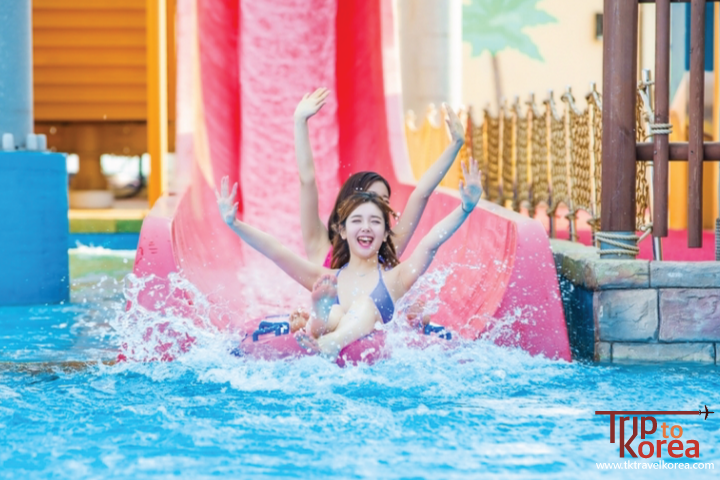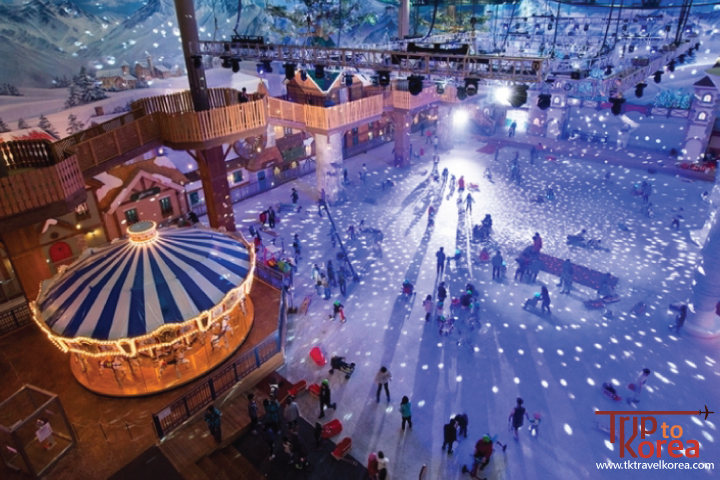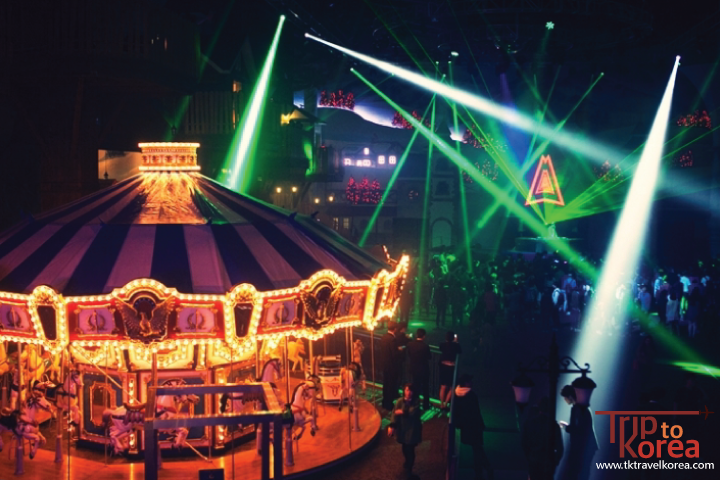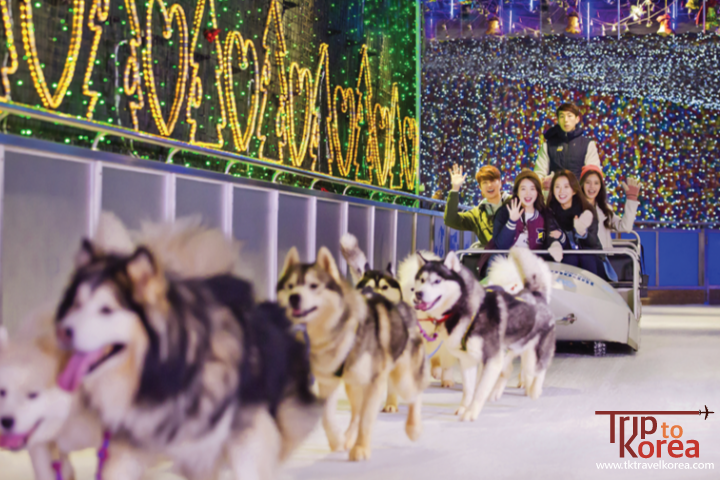 - How to go -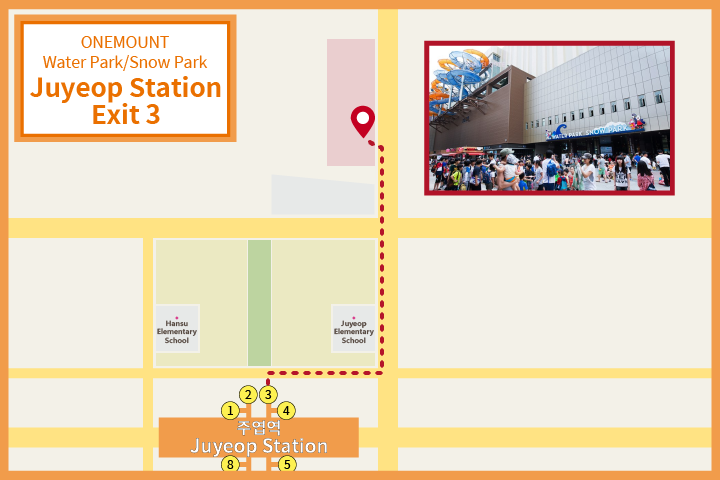 ・By Subway
(1) Get off at Juyeop Station on Line 3, get out from Exit 3 and walk for about 15 minutes